I'm a single parent with two kids, and fell victim to an online dating scam. I have no legal recourse as I did this on my own, thinking I was helping someone. My credit has now tanked. I owe $17,000 on one credit card, and I have two loans of $5,000 each. I have my children to take care of.
I cannot afford to make these payments and I have already defaulted. I'm sure the credit-card company and banks are starting legal action. I have a mortgage ($1,000 per month, and I am always current) and a car payment ($360 per month, also always current), plus I have utilities, gas, and food expenses. I net about $2,400 per month. 
Without commenting on my obvious stupidity, how do I recover from this? Where can I even start? Should I file for bankruptcy?
Scammed
Dear Scammed,
Talk to your credit-card company, and report this scam to the authorities. You were preyed upon by a fraudster and they took advantage of your generous nature. It's a hard lesson to learn, but I hope you don't give up on getting back into the black. With the right help, you can do it. 
You have two children and a life ahead of you that does not need to be defined by one mistake. Don't stop paying your mortgage, and don't miss a car payment. You need to take care of yourself, your children, and your transportation first and foremost.
Because your debts are big enough for a collector to sue, Melinda Opperman, chief external affairs officer at Credit.org, which provides financial counseling, recommends you contact the nonprofit Identity Theft Resource Center (ITRC) at 888-400-5530 or www.idtheftcenter.org, which can assist victims of certain kinds of fraud with a remediation plan (at no charge). Next, seek out budget counseling from a reputable and accredited nonprofit consumer credit counseling agency and HUD-approved housing counseling organization.
Be very careful about pursuing a bankruptcy filing, and only consider doing so with the help of a trusted bankruptcy lawyer. A Chapter 13 bankruptcy allows a debtor in your position to keep property and pay debts, typically over a three-to-five year period, according to the United States Courts. A Chapter 7 bankruptcy case, on the other hand, does not require filing a plan of repayment, but part of your property may be subject to liens and mortgages.
Bankruptcy is a last resort
Opperman calls bankruptcy a "drastic last resort." It's a dreadful outcome, she says, "but it beats losing a lawsuit and having your wages garnished. If you preserve your auto loan and mortgage through the process, you'll actually be able to rebuild your credit surprisingly over time — those on-time mortgage payments will do a lot to offset the negative from the bankruptcy filing."
"See if you qualify for free legal aid," she adds. "Start with your state's bar association or local legal-aid office for help. Be careful if you proceed down this path because you want to be sure the bankruptcy is handled correctly so your home is protected."
The National Foundation for Credit Counseling is a nonprofit financial-counseling organization that can help you put together a budget and a realistic plan to pay off your debt. Another nonprofit organization, American Consumer Credit Counseling, is also there to help people who are in your position. 
And there are 12-step support groups, including Debtors Anonymous, that can give you a safe space to talk about your background and your emotional life, what happened to you, and how you can tackle your debts, and to hear from others who have had similar experiences. 
For you or anyone else out there who has been the victim of identity theft, you should attempt to recover the money that was stolen from you. Please report this to your local police so they can provide you with a police report. 
AARP also has a Fraud Watch Network Helpline: 877-908-3360. Common signs of a scam, according to AARP, include: "A phone call asking for money or personal information, such as your Social Security number; a request to buy gift cards to pay a purported debt or to send money to someone whom you've only met online; an unauthorized charge on your credit card; an email or call saying you've won a sweepstakes or lottery, though you don't recall entering one."
Talk to your creditors
Notify your creditors (your bank, credit-card company, phone company, etc.) that you were compromised. And file a complaint with the Federal Trade Commission. You can do that via its online complaint form; by calling the FTC's Identity Theft Hotline at 1-877-ID-THEFT (438-4338) or TTY at 1-866-653-4261; or by writing to the Identity Theft Clearinghouse, Federal Trade Commission, 600 Pennsylvania Ave. NW, Washington DC 20580. 
You may also need to close accounts and open new ones, change your passwords, put a fraud alert on your credit report and freeze your credit.
The credit-card company and banks may be more willing to work with you, if they are fully aware of the circumstances. "Even if the creditors have already instituted action to recover the money, it is always good to try to work out a deal," says Hubert Klein, partner at Eisner Advisory Group LLC. "One of the best things to do initially is to retain legal counsel because they can slow down the process of someone trying to foreclose or garnish the money."
"Although it seems inevitable that they will win on their claims, the creditors really want to be repaid and not force someone into a destitute situation," he added. "So, once there's an understanding of what the person can pay, approach the financial institutions and try to work out a deal all under the advice of legal and financial counsel."
You're not stupid. You fell for a confidence trick like millions of people every year. Some 2.4 million people were scammed last year, according to the FTC, and while that was down from 2.9 million in 2021, it still resulted in a record $8.8 billion lost to scams and fraud, up 30% from the previous year. People are targeted in many ways — by phone, on dating sites, by email and, yes, even in person. Yours is a cautionary tale, but you have options to dig yourself out of this, one day at a time.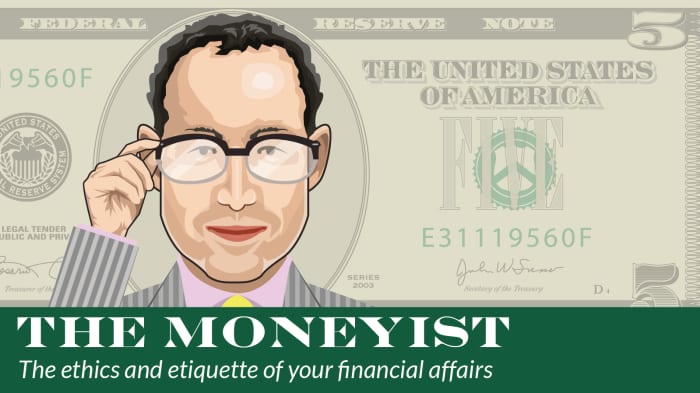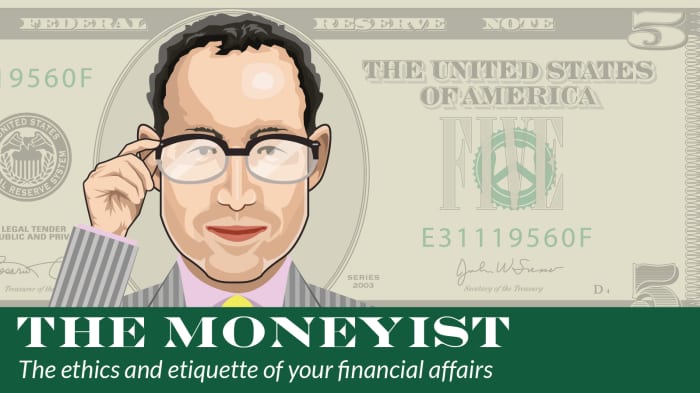 Readers write to me with all sorts of dilemmas. 
By emailing your questions, you agree to have them published anonymously on MarketWatch. By submitting your story to Dow Jones & Co., the publisher of MarketWatch, you understand and agree that we may use your story, or versions of it, in all media and platforms, including via third parties.
The Moneyist regrets he cannot reply to questions individually.
More from Quentin Fottrell:
I had a date with a great guy. I didn't drink, but his wine added $36 to our bill. We split the check evenly. Should I have spoken up?
'I'm living paycheck to paycheck and I feel drained': My fiancé said he would pay half of the mortgage. Guess what happened next?
'We live in purgatory': My wife has a multimillion-dollar trust fund, but my mother-in-law controls it. We earn $400,000 and spend beyond our means.